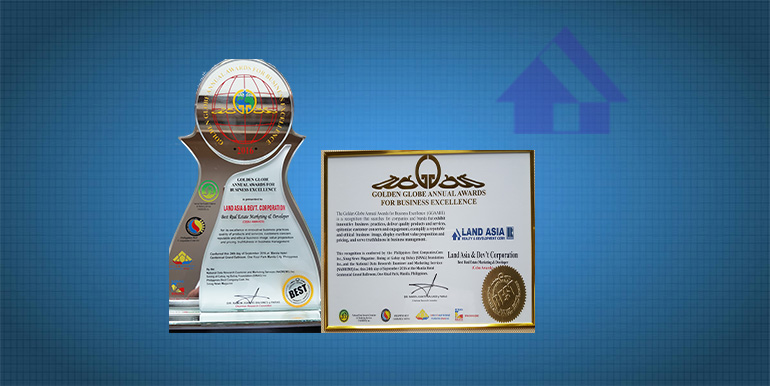 Cebuano received outstanding & significant achievement in Entrepreneurship
Consultant Ric N. Inting , Chairman & President of Land Asia Realty & Development Corp. And Land Asia Global Properties Network, received a Golden Globe Award For Filipino Achiever for the year 2016 for excellence and noteworthy achievements in the field of ENTREPRENEURSHIP last Sept. 24 at Manila Hotel, Manila.
The Golden Globe Annual Awards for Outstanding Filipino Achiever (Medal of Distinction) is conferred to individuals that have noteworthy achievements. This endeavor is a joint undertaking of Golden Globe Annual Awards and Filipino Achievers Council, National Data Research Examiner & Marketing Services (NADREMS) Inc., Sining at Gabay ng Buhay Foundation (SINAG) Inc., Philippines Best Companies, and Sinig News Magazine.
Golden Globe Awards for Outstanding Filipino Achiever aims to recognize and to pay tribute to all Filipino around the world that bring pride and honor to our Country.