Rental Management
HELPING YOU GROW IN YOUR COMMERCIAL REAL ESTATE SUCCESS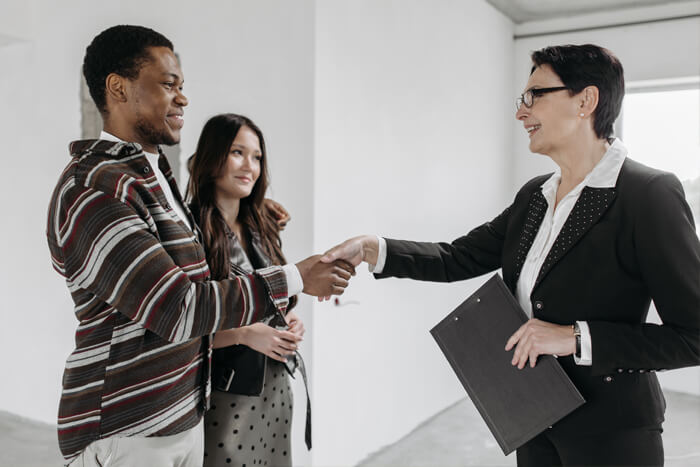 Land Asia Realty and Development Corp. provides landlord/tenant representation as well as investment sales and has extensive experience in all facets of corporate real estate services from representing tenants with office, retail and industrial leases and lease renewals to the location, design and construction of new facilities or the expansion of existing facilities.
Landlord Representation
Land Asia's landlord representation team can navigate the leasing process easily and develop a plan to find you the perfect tenant. Our brokers continuously survey the market to find projects that will produce long-standing tenancies. Members of the Land Asia brokerage team also network with other brokers who may know of potential clients to whom your space could be of interest. As soon as your space becomes available, our brokers begin the marketing process ensuring you that your property receives the maximum exposure to the right tenants at the right time.
Tenant Representation
Land Asia tenant representation enables clients to focus on their own business while leveraging our expertise in finding you the right location by working closely with developers and landlords. When you enlist our tenant representation services, we start with a strategic planning meeting, followed by a market survey, a comparison of available properties, tours of properties, preparation of offers and counter offers and then the ultimate lease negotiation. But your relationship with us does not end there. After the lease is signed, we maintain a connection with tenants to assist with lease renewals and other leasing matters.
Investment Sales
Land Asia Realty and Development Corp. offer an integrated services approach to investment grade asset representation. Land Asia provides a full offering of buy-side, sell-side and professional services. To meet the individual needs of our clients, we leverage our integrated business model to offer the following services:
Acquisition Services
As a fully integrated real estate services company, we not only provide our clients with financial engineering and capital formation services, access to our market research and due diligence services, but most importantly we provide access to many of the best investment opportunities available in the market.
Disposition Services
Land Asia can leverage its integrated services to assist property owners in maximizing the value of their assets upon disposition. We provide a certainty of execution that comes from the experience of being rooted in development and ownership.
Land Asia is your Advocate
Land Asia is your experienced advocate who will save your company tremendous time and money in the management of your transactions.
Asset/Property Management
Asset Management Services
Land Asia Realty and Development Corp. provide a complete asset management platform for its clients. Acting as the owner's proxy, Land Asia approaches investment-grade asset management from a strategic point of view. As with any investment, the key to maximizing results is diversification and a solid understanding of the real estate cycle. The Land Asia 's team carefully guides the client through the allocation process by geography, asset class and type. A plan is devised based upon the unique requirements of the client, the dynamics of the overall market and the micro-economics of specific markets.
Uncovering Opportunities and Unlocking Potential
The Land Asia 's team acutely understands the market cycles and is qualified to advice on critical buy/sell decisions. Land Asia 's team prides itself with uncovering all opportunities to unlock potential and realize increases in asset value that would go unrecognized in many circumstances. Whether the challenge relates to leasing risk, achieving operational efficiencies, a capital improvement plan to enhance the asset or an overall asset repositioning strategy, Land Asia's stands ready to meet the challenge.
Property Management Services
Land Asia Realty and Development Corp. Property Management Division are comprised of property managers, accounting and maintenance personnel who are committed to maximizing the value of the client's assets. Land Asia property managers have relationships both in-house and in the marketplace with contractors, advisors and service providers. Team members use their expertise, knowledge, experience and insight for all product types — office, industrial, retail, land, multi-family and mixed-use space ­— to maximize property values.
Achieving Client's Long Term Goals
Land Asia's Property Management Division manages the physical and fiscal matters for the asset. The property manager is the point-of-contact for marketing and brokers, and is directly in control of the asset and its client contact. The property manager keeps the owner's objective in mind at all times. With knowledge and experience as owners ourselves, Land Asia manages the properties as if they were its own. Land Asia drives the bottom line performance of the asset in accordance with the owner's objectives.
Property Management Accounting
All financial requirements are handled by Land Asia Property Management Accounting Division, which provides extensive support to Property Managers. This group is responsible for all commercial and residential accounting aspects of the properties including general ledger financial statements, accounts receivables, payables, financial reporting, banking and transfers. Land Asia Property Management Accounting Division utilizes the global leader in the design, development and support of complete solutions for property and asset management.
Our goal is to continuously increase and enhance property values by conducting preemptive maintenance and building strong tenant and vendor relations. Land Asia strives to understand the clients' mid- and long-range goals, ensuring these goals are recognized and that Land Asia's management plans are in sync with the goals outlined.